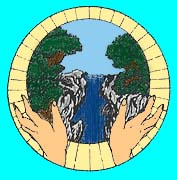 Candi Johnson, L.M.T.
State Licensed Massage Therapist #1752
"Nurturing Newberg Since 1983"
Newberg, OR 97132
(503)538-1114 for Appointments Click here to order massage gift certificates!
Candi Johnson has been a massage therapist in Newberg Oregon since 1983.
The office is currently located at 114 E 2nd Street in Newberg, just behind Nap's Thriftway.
Massage therapy services are offered by appointment only.
Please scroll down for more information including our change/cancellation policy.
Candi's form of bodywork is specialized in deep tissue, Hawai`ian Lomilomi, and hot stone massage. She works with the body
to provide an individualized session created to allow your deepest healing to occur.
Candi has attended trainings in many modalities, including deep tissue, Hawai'ian lomilomi, trigger
point therapy, PNF, jin shin do, shiatsu, and many forms of energy work.
She has personally experienced over 100 Rolfing sessions, which has influenced
the structural focus of her massage work.
The Massage Menu
*The Basics*
1/2 Hour Appointment $45.00
Actual massage time 20-25 minutes.
1 Hour Appointment $70
Actual masssage time 45-55 minutes.
1-1/2 Hour Appointment $100
Actual massage time 75-85 minutes. You deserve it!
*Additional Services*

Aromatherapy, add $5
Add 1-2 pure organically-grown essential oils/blends

Hawai`ian Lomilomi Massage, add $10
Rhythmic authentic island massage magic...profoundly relaxing

Pohaku Wela (Hot Stone), add $10
Soothing hot stone massage, deep muscle release feels wonderful!

Raindrop Therapy, add $15
Spinal technique with 10-12 pure medical-grade essential oils/blends.
1 hour appt: Full back/feet/leg massage plus the Raindrop Therapy.
1-1/2 hour appt: Full body massage plus Raindrop Therapy.

Gift Certificates & PayPal Available!

Gift Certificates are available for all massage services.
Now you can use PayPal to order gift certificates with your checking account or credit card!
Click here to order massage gift certificates!
Benefits of Massage:
Promotes feeling of well-being
Relieves stress and chronic pain
Increases performance
Assist venous and lymphatic flow
Loosens scar tissue and adhesions
Promotes relaxation, soothes nerves
Helps rid the body of toxins
Relaxes tense, tight muscles
Aids cellular nutrition
Positively influences organs and tissues of the body
A full body massage gives you a circulatory
workout equivalent to a three mile walk!
History and Philosophy of Massage Therapy
The art of massage was originated by the Chinese. References to massage
are found in Chinese medical literature dating back to 3,000 B.C.
Hippocrates advised the application of massage in 460 B.C. Swedish
massage was introduced to the United States over 100 years ago and still
remains the most widely practiced form of massage in this country today.
Massage is a healing art. It is a unique way of communicating without
words. Through touch, we may communicate that we care. Caring--that's
what healing is all about.
By quieting the inner conflicts present within us all, massage allows us
to listen to the physician within. Health and disease don't just happen
to us. If we are participating (however unconsciously) in the process of
disease, we can choose health instead. This recognition carries with it
implicit responsibility and opportunity. Massage is a vital tool in the
maintenance of our most precious possession, good health.
Good Times For Massage:
Under stress for any reason
When you're tired or depressed
Before, during, and after vacation
When your life is changing: change of job, marriage, birth,
death, divorce, moving, graduation...
Before and/or after having houseguests
Physical, mental, or emotional fatigue
When you want to treat yourself!
As a special gift
Who Should Have A Massage?
ANYONE can benefit from the effects of a nurturing, professional
massage! Each massage is tailored to the unique and individual needs of your
body. Your body will thank you for giving it a massage. Expect something
wonderful!
As a horsewoman for most of her life, Candi is well-versed in the unique
challenges faced by riders as athletes. Her many years as a dressage
rider and equine bodyworker give Candi a definite edge in her human practice.
Change/Cancellation Policy
Please give at least 48 hours notice to change or cancel your appointment. A $40 cancel/change fee applies for appointment changes or cancellations made less than 48 hours from the scheduled appointment. No Shows charged full fee for the missed appointment, no exceptions. Thank you for your understanding. Preferred Customer Cards are transferable and may also be used for gift certificate purchases. Any unused prepaid appointments after expiration date may be redeemed toward future massage(s) at the rate actually paid at the time of card issuance.

Candi Johnson, L.M.T. is proud to offer the most advanced nutritional supplements available today. Often pain and muscular dysfunction are
the result of nutritional imbalances. Dynamite® products
address these imbalances with amino-acid mineral chelates, probiotic products, digestive enzymes, and toxin-neutralizing substances.
All Dynamite® products are 100% money-back guaranteed! Click here for Dynamite® information!
For HUMAN massage appointments, call the Newberg office at (503)538-1114.
You will most likely reach the recording that lists the available
appointments for the next week or two. Gift certificates also available.
Click here to order massage gift certificates!
For EQUINE bodywork appointments or information, click here.